Delphi, Greece: ARA received the European Costa Carras Award for the Adopt-a-House programme in Rosia Montana
Dear friends, we have returned to Rosia Montana directly from Delphi, in fabulous Greece, where we were deeply honoured to receive the first European award established in memory of Costa Carras, an exceptional champion of the protection and promotion of European heritage. Europa Nostra, the pan-European federation of heritage organisations, and Elliniki Etairia, the organisation founded by Costa Carras, together with the jury of experts, considered that ARA – Architecture. Restoration. Archaeology deserves this recognition for our activities in Roșia Montană: the Adopt a House in Roșia Montană programme and all the actions that preceded it.
ARA was represented at Delphi by architects Claudia Apostol and Virgil Apostol, coordinators of the Adopt-a-House program in Rosia Montana, accompanied by arch. Ștefan Bâlici, President of the Romanian Order of Architects, former member and founder of ARA and Adopt a House.
This award is by no means solely the merit of our team. We said this in front of the participants at the award ceremony, in front of the President of the Hellenic Republic who honoured us with her presence, we repeat it every time we have the opportunity. So we would like to congratulate our volunteers and members of the local community in particular for this award, who for 15 years have been supporting and getting involved in actions dedicated to heritage, be it renovation, restoration, promotion or cultural actions for the community, people with whom we work and from whom we have so much to learn, year after year. It is a joy for us to team up together!
The €10,000 prize obviously remains in the community, as already announced. It will support this year's work on the chapel of St Ladislau's Roman Catholic Church in Rosia Montana.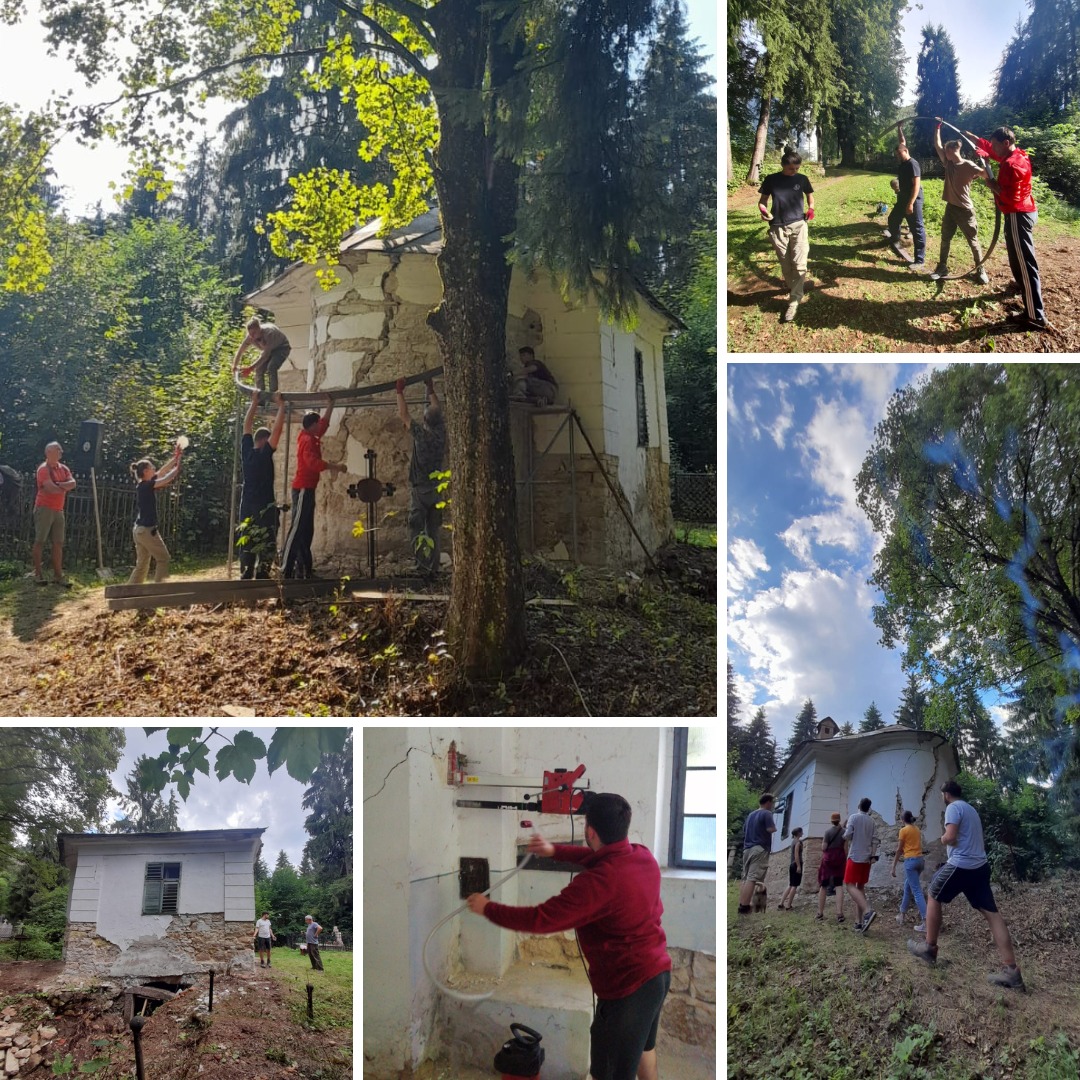 Thanks once again to the organisers, Europa Nostra and Elliniki Etairia, especially to Mrs Sneška Quaedvlieg-Mihailovic and Mrs Lydia Carras for all their support. Also to the hosts of the Delphi Economic Forum where the award was presented, who gave our organisation the opportunity to share with the public the story of our project and the ideas and values on which it was built. Such events have the potential to place and strengthen the theme of heritage and culture in general in the context of sustainable economic development, where it belongs.
We would also like to thank the Romanian Embassy in Greece, Mrs Adriana Ciamba (photo) for her kind words addressed to the participants of the ceremony, and Mrs Mioara Pituț for all the attention she paid to our team during our stay in Greece.
We are overwhelmed, grateful and equally motivated by the experience of these days.
We have returned home to Rosia Montana, where we are already preparing the details of this year's Adopt campaign, how else but together with our partners, the local community.
_________
More details in the Europa Nostra public release: https://www.europanostra.org/costa-carras-european-citizens-award-presented-to-romanian-ngo-ara-in-the-presence-of-president-of-the-hellenic-republic/ 
Initial announcement: https://www.adoptaocasa.ro/noutati/costacarrasaward2023